Just think: Producing your first nonfiction book won't be simple or quick. Unless you're a paroled celebrity or a traumatized government insider, being paid a large sum for diary-style musings is out of the question. Instead, you'll need a brick-by-brick approach, and perhaps a great deal of research, as the right tone and structure emerge.
First Suggestion: Do a whole lot of loose drafting, to the point of having a weekly word-count or page quota; save all of it; and wait until later to get serious about "assembly." Second Suggestion: Learn the nuts and bolts from experienced builders. Toward that end, this site showcases nonfiction authors clarifying the "how" of their work. One Q&A shows the late Kathie Durbin tracking her second book from start to finish. Another explains the wisdom of crafting a proposal while skipping the agent.
And later -- if your imagination is still way ahead of your project's rigor and focus -- call Frank Gregorsky at (703) 281-1674. He launched ExactingEditor.com in 2004 to serve the rigorously imaginative writer. Imagination without rigor is daydreaming. Rigor without imagination is an Accounting class. And short sentences keep things moving.
Dr. Richard W. Etulain, author of many books, is Professor Emeritus of History at the University of New Mexico. Nine hours with him have been refined into a textual map of the American West. About two-thirds of the way into this transcript are rapid-fire accounts of Ten Valuable Books. You also get an audio sidebar, where Etulain conveys the life and times of Wallace Stegner, "our Wise Man of the American West." This Q&A takes us well beyond rodeos and the Marlboro Man. To really grasp USA West, you also need environmental themes, urbanization, and Deadwood Dick:
www.ExactingEditor.com/RichardEtulain.html
Other than the respective party chairmen and a few of the staff, who thinks in terms of what a major U.S. political party is, or can be, as an institution? The rare historian, that's who. Geoffrey Kabaservice admires the GOP of 1970. "I'm not fond of ideological uniformity," he explains, and "what I like about those bygone Republicans is they were very eclectic." His Rule and Ruin shows how the conservatives have since edged out the moderates. The research is deep, he writes with verve, and -- three cheers! -- Kabaservice includes events and stories that go beyond his own theme.
www.ExactingEditor.com/Kabaservice-GOP.pdf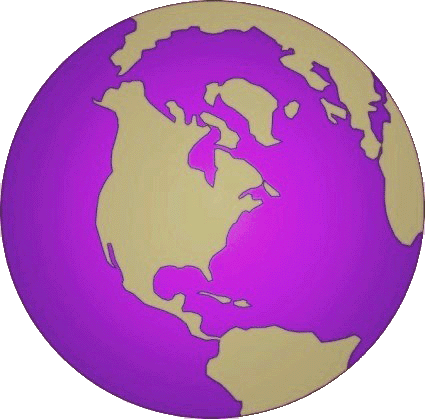 Since 1995,
Frank Gregorsky
's TEXT clients have included: Navigating the Trustscape LLC, The Alchemia Group, the Joint Economic Committee of Congress, CELT Corp., Victoria Harrison, Richard B. Wagner, John A. Warnick LLC, Instruction & Design Concepts, The Stuart Legacy Alliance LLC,
The Walter Group
, the Eddie Mahe Company, Toffler Associates, the Bionomics Institute, the Sunshine Group LLC, the Congressional Institute, Discovery Institute in Seattle, the Progress & Freedom Foundation, and President Nixon's press secretary Ronald L. Ziegler. Pro-bono clients include ThanksUSA, the Vale Club, and the Bowen Center for the Study of the Family.
In Why Decisions Fail, Dr. Paul C. Nutt serves up 15 case-study "debacles" and shows us how to prevent big trouble. This Q&A is for people who see "strategy" as a discipline; who consult for or otherwise guide parts of larger enterprises; and who are wary of management books that romanticize individualism while slighting structure and systems. By contrast, if you get jazzed by one glorious concept and shun the logistics, Paul Nutt is here with a stream of cold water. But it cleanses!
www.ExactingEditor.com/PaulNutt.html
Since 1976, Andrea M. Schara has been associated with institutions and projects inspired by the legendary Dr. Murray Bowen. Using her experience in his "family systems theory," Andrea wrote a book on the theme that leaders "get to where they want to go by recalling where they came from." Which means? Building on strengths developed in their families of origin. The book was published -- in Mexico -- in 2009, and we await the English version. She sketched the route first, and then played it by ear. Care to listen? Audio link below, while this is the text update:
www.ExactingEditor.com/Andrea-Schara.mp3 (66 minutes)
Frank J. Williams was Chief Justice of the Rhode Island Supreme Court until late '09. Since the age of 11, he had admired Abraham Lincoln -- creating a parallel career as a collector, author/editor and lecturer. During 1962-67, Williams logged two years in West Germany and three in South Vietnam. Gregorsky went to Providence to ask him about an earlier war (dated 1861-65); the present-day conflict with Jihadist organizations and individuals; and of course America's 16th President. Don't miss the audio sidebar, where in 20 minutes we move through an array of Civil War figures and the related books:
www.ExactingEditor.com/FrankWilliams.html
Audio sidebar -- www.ExactingEditor.com/FrankWilliams.mp3
These profiles were created to (a) build "conversational case studies" for other non-fiction innovators, and (b) add to the toolkit that Frank Gregorsky brings to literary collaborations.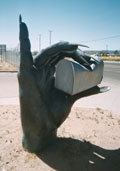 EXPERIENCE EXACTING EDITING
ExactingEditor.com is for the writer who crafts governmental, sociological or other "serious" text for special audiences. No fees, no forums, no froth, no film clips, and no fads. Instead you'll find: Objective reviews, deep and rich author profiles, and sidebar tutorials. Can site-founder Frank Gregorsky, a veteran of Capitol Hill and think tanks, help you produce, rework or salvage that nonfiction manuscript? 703-281-1674 in Oakton, Virginia.
703-281-1674 FrankGregorsky@aol.com Via Linked-In